3 kW Off-Grid Solar - Yandina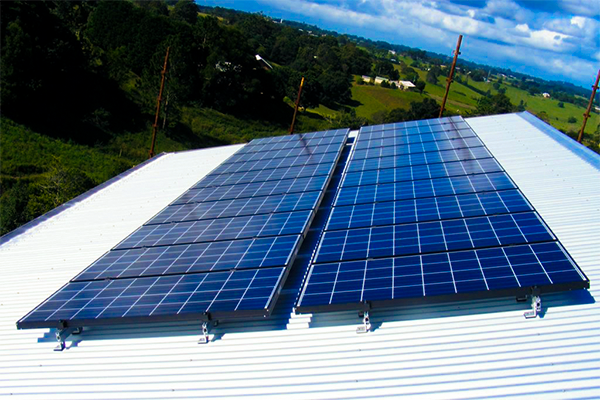 After the initial discussions with the owners of the scenic property on the Sunshine Coast hinterland, we came to a conclusion that a 3 kW Off Grid solar system would be more than suffice for their needs.
The couple would be the main occupants, with the occasional visit from their children and friends. They would have more enough power for their own needs plus when family and friends visit they wouldn't have to be frugal with having to turn 'lights out' or to resort to 'hand-washing'.
The couple are planning to build on their new block soon, so to get the ball rolling, getting the 'power on' became priority number one. The recently purchased block already had a 9 x 6 metre shed.
This 3 kW Stand Alone solar system was installed on the shed which was nicely situated facing North with the proposed house a little further down the hill, so getting the power down to the house wouldn't be a problem.
Until the house is completed, they have installed lights and power-points in the shed to run amenities such as a fridge, washing machine, water pump, microwave, kettle and other appliances to make their stays more comfortable. They also have enough power from their system to build their house!
The system is perfectly matched with a 3 kW solar array and 3 kW off grid inverter. The battery bank stores 3 days of electrical energy even without sunshine, as the customers decided that 3 days would be sufficient and to incorporate the use of a 5 kVA generator if more power was needed.
After the advice from Stand Alone Power Systems, they decided that 12 x 250 Watt Suntech solar panels, a Midnite Solar 80 Amp MPPT solar charger, an Outback VFX 3024E 3000Watt/ 85 Amp inverter/charger and 12 x 1080 Amp-hour Exide Energystore deep-cycle batteries would be the right choice.
Below is the layout of the control panel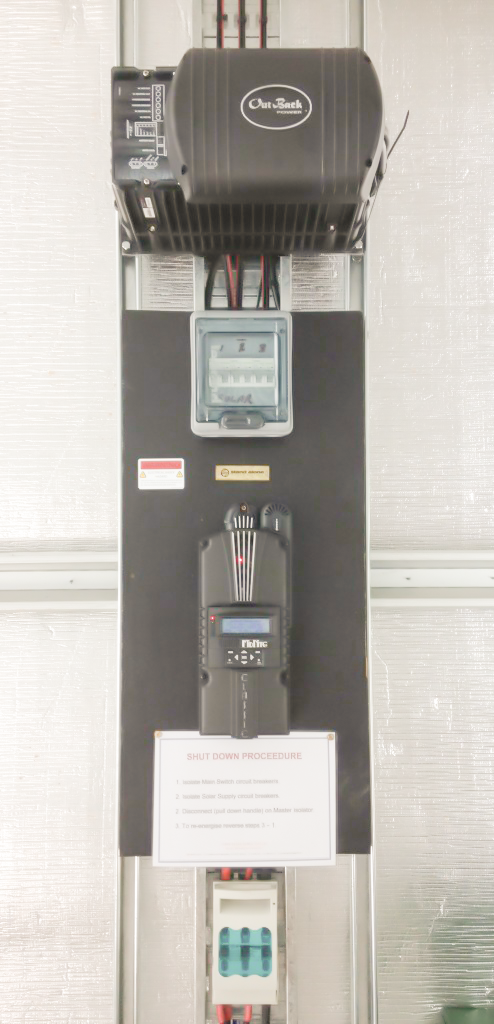 Below is a view of the battery enclosure with Exide Energystore 1080 Amp-hour capacity.