Transportable 3 kW Off Grid Trailer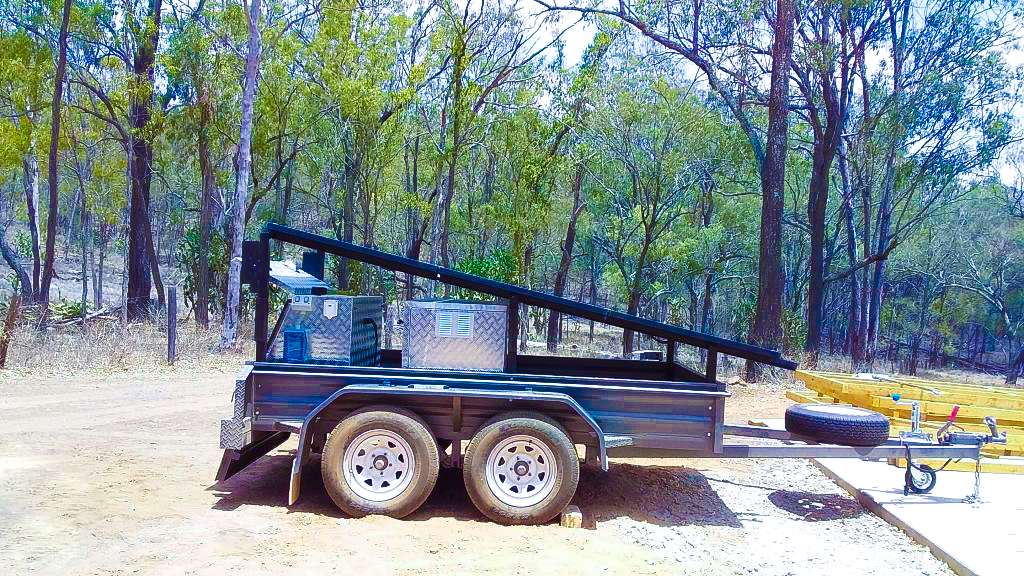 This transportable off-grid solar trailer is ideally suited for commercial and/or domestic situations where power would be typically supplied by a generator. As with all off-grid solar applications, there are no ongoing running costs, little or no maintenance issues and no noise or pollution.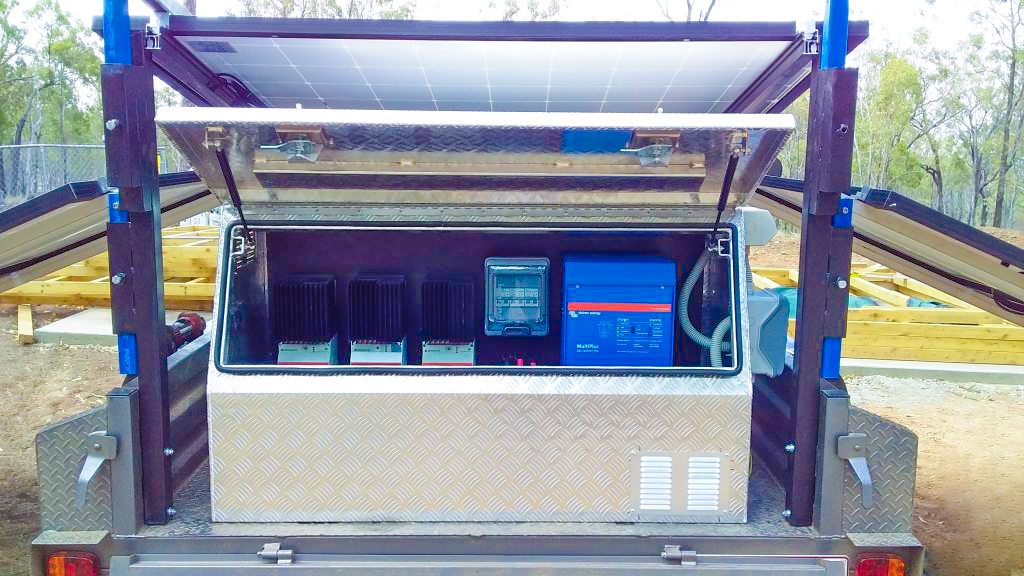 This unit is equiped with a 3 kVA Victron Multiplus Inverter-charger and a 3 kW Solar array (with the ability to be upgraded). So it is the equivalent to a 3 kVA generator. It also equipped with a battery bank with a capacity of 40 kW/hours.
To give some perspective the average Australian home uses only 15 kW/hours per day. Under this scenario of 15 kW/hours usage per day, the deep cycle off-grid solar batteries will provide 5500 cycles (discharge/re-charge) which is equivalent to 15 years.
It may be a solution where you require power to a home which is not mains connected or the cost of mains connection is cost prohibitive. The unit could also be used for a food van or similar where a generator is typically used. It could also be used in an industrial situation where a reliable and continuous electricity is required over the preference of a generator.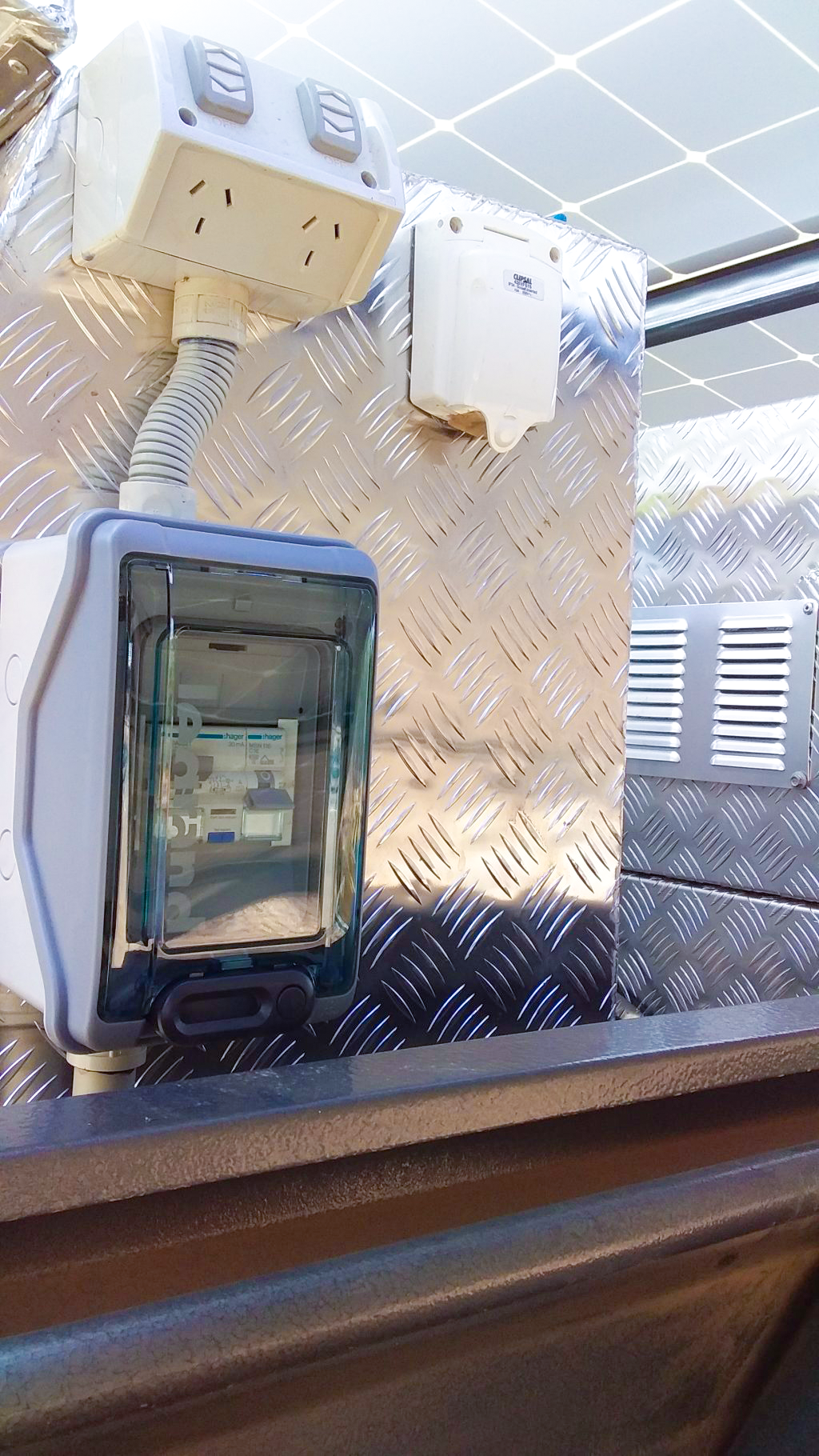 The unit is supplied with 2 x general purpose outlets (or more if required) and it is just a matter of plugging in the electrical appliances required to run. The unit is also supplied with a monitoring display – an easy to read screen with how much power being generated and how much power being consumed.
With an off-grid solar unit ready to roll, this unit is made with the highest quality components in the off-grid solar market that can be taken almost anywhere!