5 kW Off Grid Solar System – Cunnamulla
A Stand Alone Solar system located on a remote property west of Cunnamulla, South West Queensland. Formerly a sheep station with a shearers quarters, it made an excellent location for the installation of this system.
This Off Grid Solar system supplies all essential power to the remote household South-west Queensland.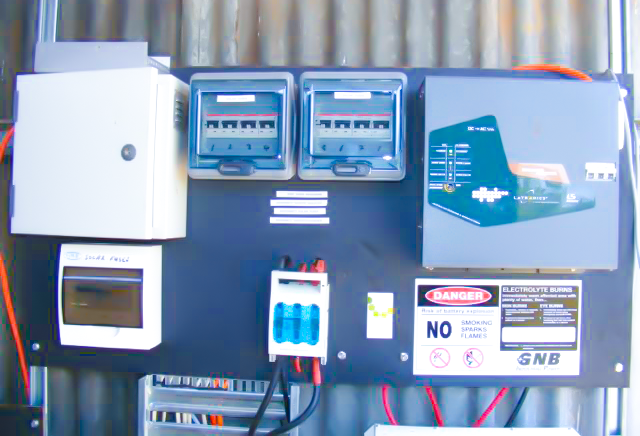 Electrical items supplied by the Off Grid solar system include fridges/freezers, lighting, fans, washing machine, tv, computer, fax/phone, water pumps, a workshop including welder, power saw, drills, grinders and an air-conditioner.
This Off Grid Solar system consists of Suntech monocrystalline solar panels, Plasmatronics 60 Amp solar charge controller, Exide 1080 Amp-hour deep cycle batteries, 2 x Latronics 2.5 kW Off Grid solar inverters and Woods 30 Amp battery charger.