2 kW Off-Grid Solar - Brookfield
Situated in a semi-rural suburb of Brisbane, this Off-Grid solar system is perfect for a small cabin designed for weekend or permanent use.
The owners were budget conscious, however wanted a system to use a modest amount of electricity if they decided to live there permanently, especially since the pandemic.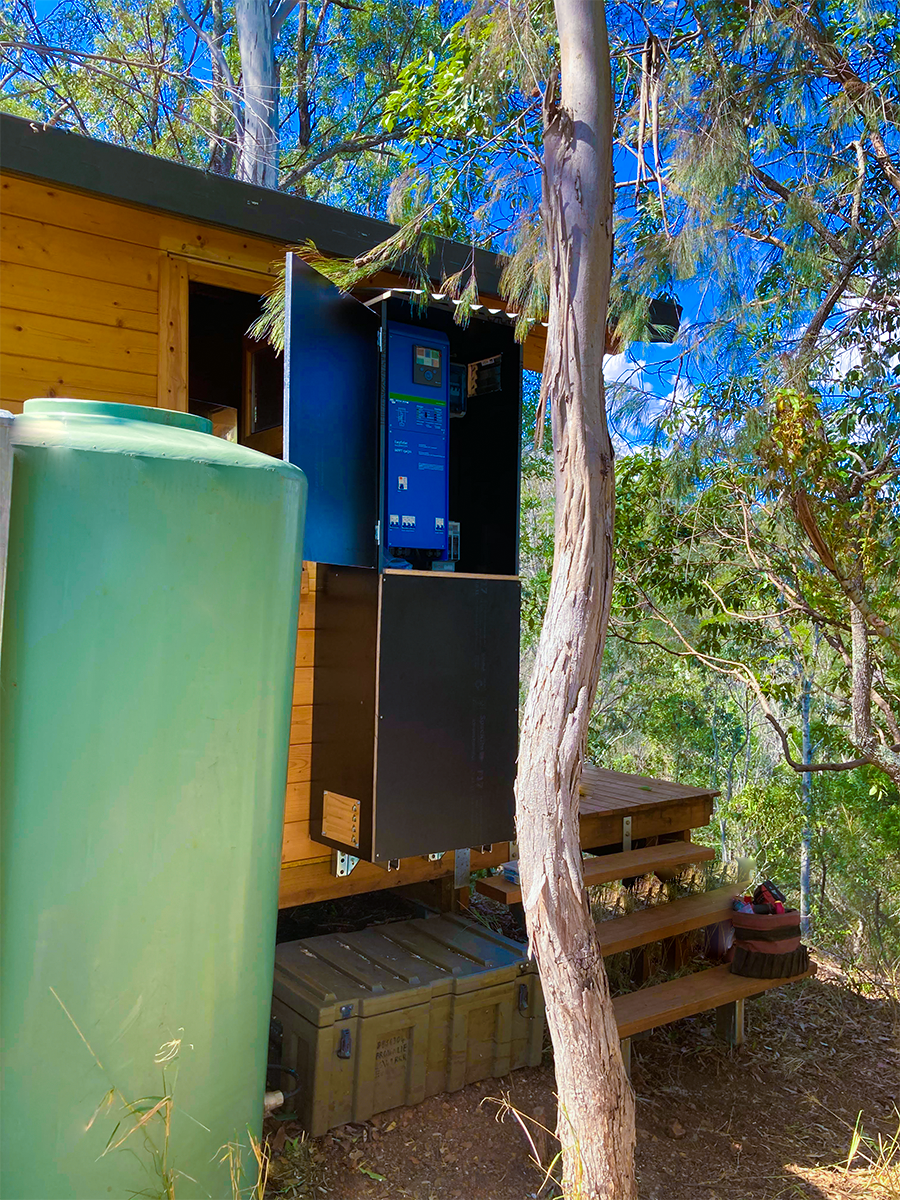 Although the system compromises of 2 kW solar array (as the cabin's roof limited it's size) the inverter provides 3 kW of power instantaneously – ample to run a fridge, water pump, lights, entertainment equipment and an electric chainsaw simultaneously.
All of this is made possible by Victron Energy's EasySolar - an all-in-one solar power solution. The EasySolar combines a solar charge controller (MPPT), an inverter/charger and mains power circuit breakers all in one enclosure. This product makes an easy install with a minimum of wiring reducing installation time.
The 3 kW Victron EasySolar is connected to 8 x 250 Watt Suntech solar panels (2000 Watts) and 4 x 330 Amp-hour Sonnenschein deep cycle gel batteries. This type of Off-Grid system would suit anyone who is planning to live in a tiny house or cabin and is budget conscious yet does not want to go without a few luxuries.