5 kW Off Grid - Byron Hinterland
This Off Grid Solar power system nestled in the hinterland of Byron Bay Shire in Northern Rivers area of New South Wales provides all the essential power to a family of five people.
Their attitude towards living a sustainable lifestyle was obviously their reason for going off grid. This 5 kW off grid solar system complimented their lifestyle.
This system came complete with a Victron 5 kW Multiplus Inverter/charger, 18 x 275 Watt Suntech solar panels, Midnite Solar Classic solar charge controller and 830 Amp-hours of deep cycle batteries.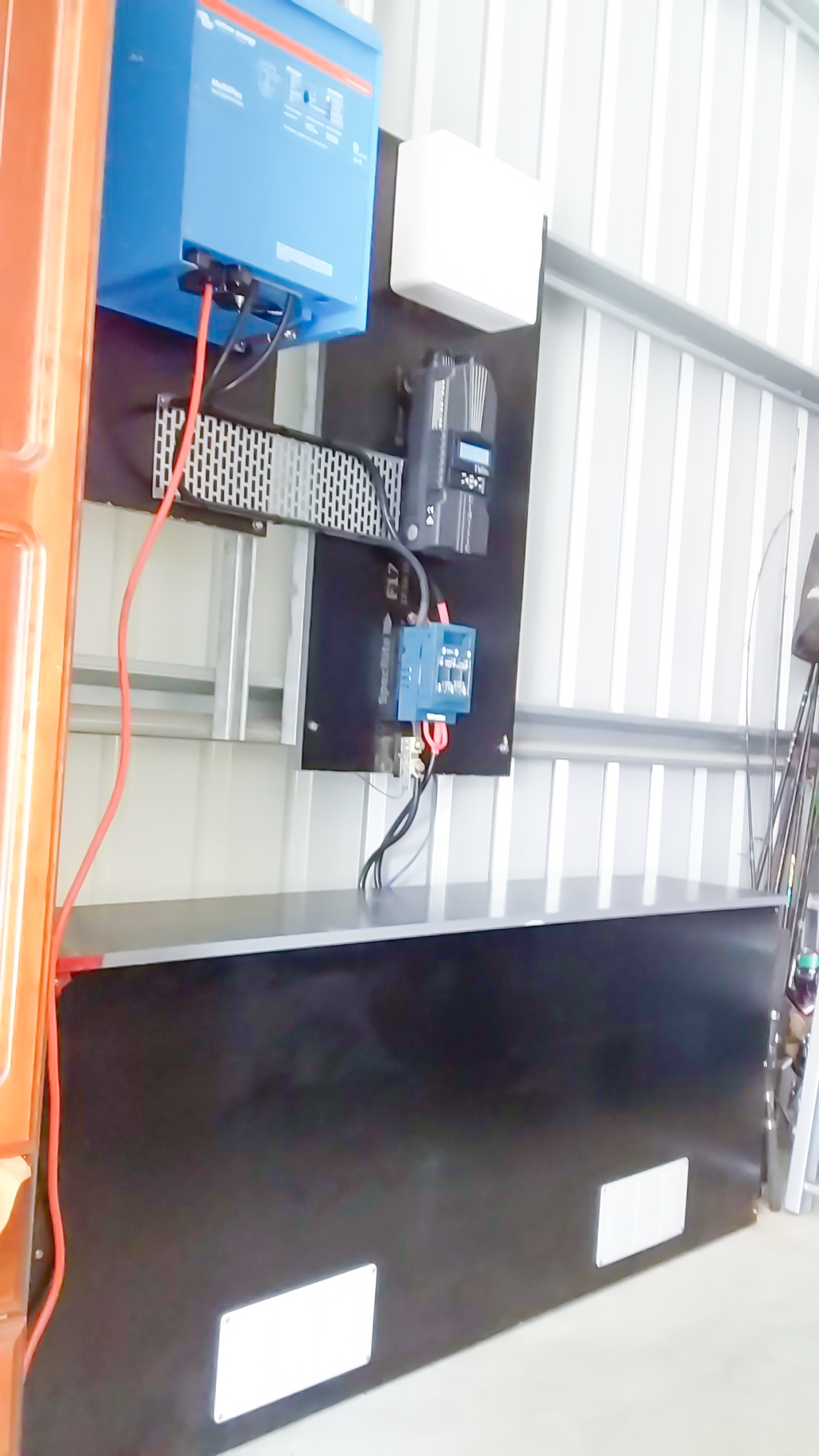 The system contains a monitoring system, so the owners can see exactly how much power they have available. The easy to ready display shows exactly how much much the off grid solar array is generating and how much power is available in the battery bank.
It has a 8 kVA back-up generator set to auto-start in the case of overcast weather for more than 5 days.
This works by the amount of capacity remaining in the battery bank, usually chosen by the customers or recommended by an off-grid solar designer. The charger controller sends a signal to the generator to start and also to stop once fully recharged.