3 kW Off Grid Solar – Northern Rivers
This Off Grid Solar system situated in the Northern Rivers, New South Wales supplies all essential power to a remote household.
This includes fridge, freezer, lighting, kitchen appliances, washing machine, computers, entertainment, power tools etc. It was a solution of getting reliable Stand Alone solar to a site where the main electricity was more than 5 kilometres.
The Outback inverter/charger automatically detects when the generator is present and switches the load from the inverters to generator, whilst recharging the batteries.
The Outback inverter/charger can deliver a massive 5750 Watts of surge power to start up water pumps, fridges, freezers and power tools.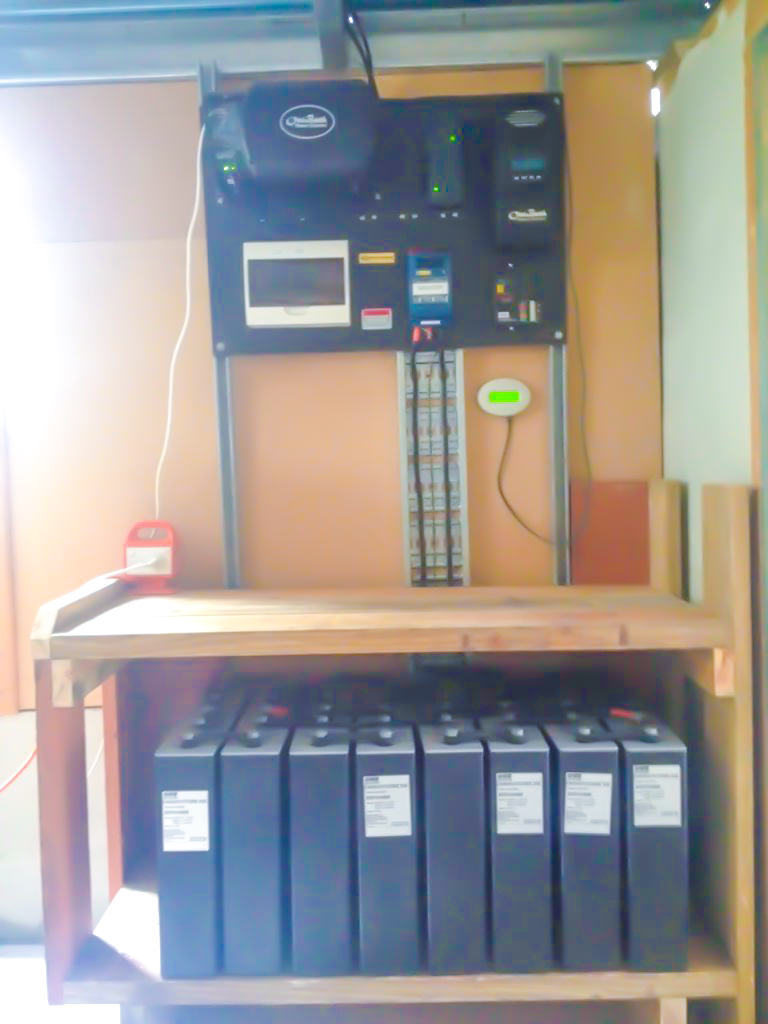 This Stand Alone Solar system comprises of Suntech 250 Watt solar panels, Outback Flexmax 60 Amp MPPT solar charger, Outback 3 kilo-Watt/ 42 Amp inverter/charger and 24 x 700 Amp-hour Sonnenschein sealed gel deep-cycle batteries.