4.7 kW Stand Alone Solar – Northern NSW
This Stand Alone Solar power system is mounted on 3 post solar arrays – 4.7 kW total used to supply the Selectronic SP Pro 5 kW inverter/charger pictured below.
Selectronic's philosophy in designing a unit like this is very simple…if you chose to live off-grid you shouldn't have to compromise on the amount of available power and should be have same amount available as your metropolitan counterparts when living with off grid solar.
The Selectronic SP Pro inverter/charger range can be connect up to 3 units together to combine their output. They also can be combined with a generator to deliver the output rating of the inverter and generator. They can also start a generator automatically if more power is required.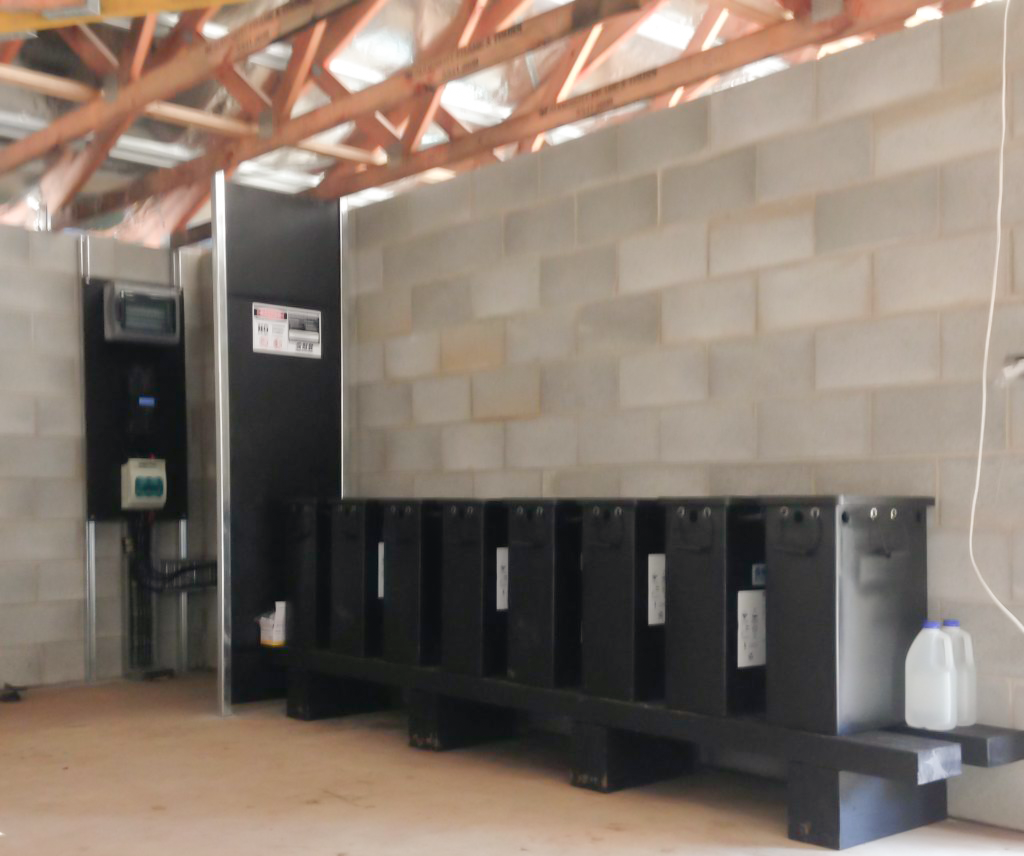 The deep-cycle battery bank (pictured below) supplies over 50 kW/hours of electrical energy. In the advent of overcast weather the owners still have continuous and reliable power. Once the sun shines again, the 4.7 kW array recharges the battery bank in less than 2.5 days, even whilst using power.
This Off Grid Solar system comprises of 18 x 260 Watt Suntech solar panels, Midnite Solar 80 Amp MPPT solar charger, Selectronic 5 kW/ 110 Amp inverter/charger and 24 x 1080 Amp-hour Exide Energystore Gel deep-cycle batteries. The Selectronic SP Pro can deliver a massive 15,000 Watts of surge power!
The Midnite Solar MPPT (Maximum Power Point Tracker) charger can deliver up to 80 Amps charging, has easy to use display and records information in and out of the Stand Alone Solar Power System.