3 kW Off Grid Solar - South East Queensland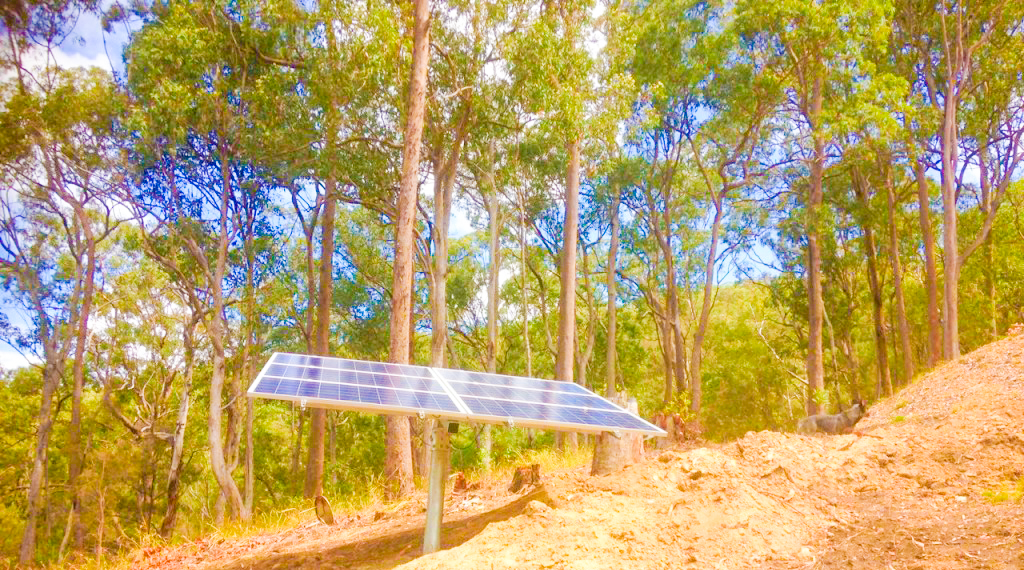 This 3 kW Off Grid solar system is an example of how effective a small system can be. Many people think that 'bigger is better'. However in this example, this is definitely not the case.
The owners rarely go below 90% charge at night, they also have a 3 kW Outback inverter, which can deliver 3 kW continuously, meaning that the fridge, water pump, lights and washing machine can all be used at once.
The deep-cycle battery bank supplies over 3 days of electrical energy, based on the customers demands from the energy audit prior to installation. In the advent of overcast weather the owners still have continuous and reliable power.
Once the sun shines again, the solar array recharges the battery bank in less than 2.5 days, even whilst using power.
This Off Grid Solar system comprises of 6 x 250 Watt Suntech solar panels, Midnite Solar 88 Amp MPPT solar charger, Outback VFX 3024E 3000Watt/ 85 Amp inverter/charger and 12 x 700 Amp-hour Exide Energystore Gel deep-cycle batteries. The Outback Off Grid solar inverter/charger can deliver a massive 5750 Watts of surge power!
The Midnite Solar mppt (maximum power point tracker) charger can deliver 88 Amps continuous, has easy to use display and records information in and out of the whole system.
The owners can increase the size of this system up to 3 kW, as the Midnite charger was selected for future proofing, however, like any system the battery bank remains at the heart of the system.
This example of an Off Grid Solar system illustrates that it is not all about size, often it's about brains. This system supplies all essential power to a household including 1 fridge/freezer, lighting, kitchen appliances, washing machine, computers, entertainment equipment, power tools, water pump etc.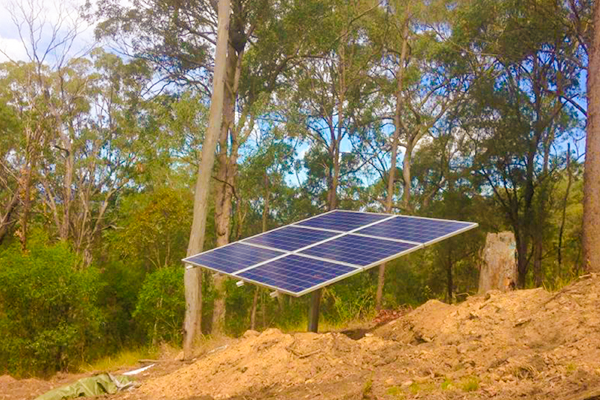 It was a solution of getting reliable electricity to a site where the main electricity was more than 1 kilometre.
View photos of this Off Grid Solar system below;
Above, a Clenergy Post Mount (PM6) is an effective way of installing a solar array frame in a bush setting, especially when the dwelling is too shaded or may impinge on the aesthetics.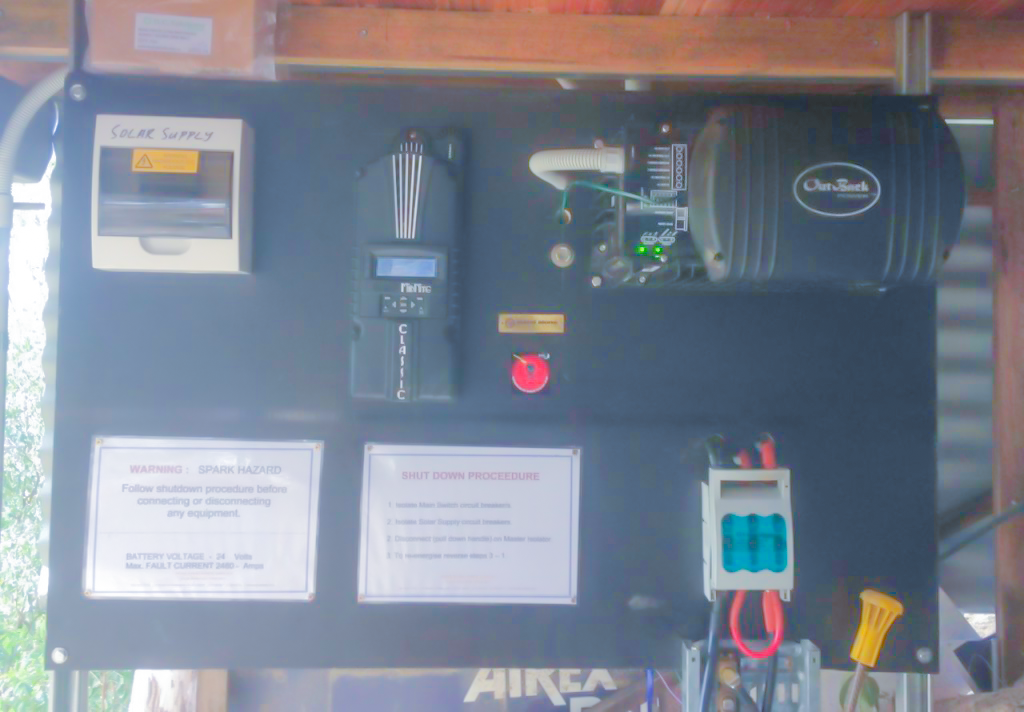 Above, control board layout with Midnite Solar 88 Amp MPPT and Outback Power 3 kW inverter.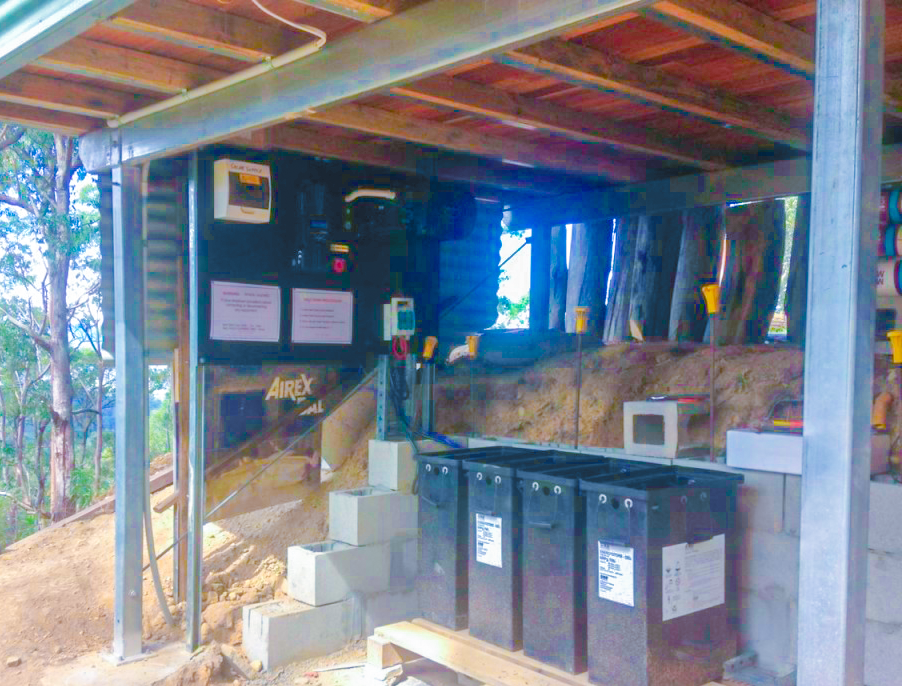 Above, control board and battery bank before walls fitted.